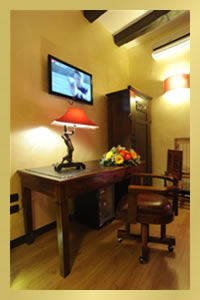 All our rooms are equipped with en-suite bathrooms, LCD TVs, telephone, mini-bar and air conditioning system.

Service includes free short-distance phone calls and free Wi-Fi internet connection.

If you prefer, breakfast will be served in your room upon request.

The B & B staff is always available to meet the different needs of guests who stay there.
________________________________________________________________________________________